My Facilities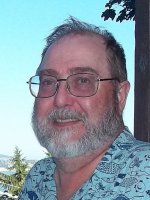 W. R. Lyle Garrett, CLU, CH.F.C., EPC
Financial Security Advisor
My office is in London, Ontario - centrally located at 316 Rectory St. (the Western Fair Administration Building), on the 3rd floor.
Parking at my office is free, with handicap spaces right outside the front door. The elevator is conveniently located right inside the main entrance.
A conference room is available for family financial-planning meetings, but I still make lots of house calls every year. Since I am out of the office so frequently, it is always best to call and make an appointment to meet with me. My telephone is always turned on from 10 a.m. to 10 p.m., with private voicemail. I try to always return calls within 24 hours.
I try to maintain top-of-the-line software and computer equipment for the benefit of my clients.